Note: This post contains affiliate links. Please see my disclosure policy.
If you have a goldfish for a pet or your preschooler loves fish then this themed unit will be a lot of fun for them!  
Since we are working through the All About Reading, Pre-Reading Program where capital G stands for Goldfish an engaging letter of the week goldfish unit was perfect!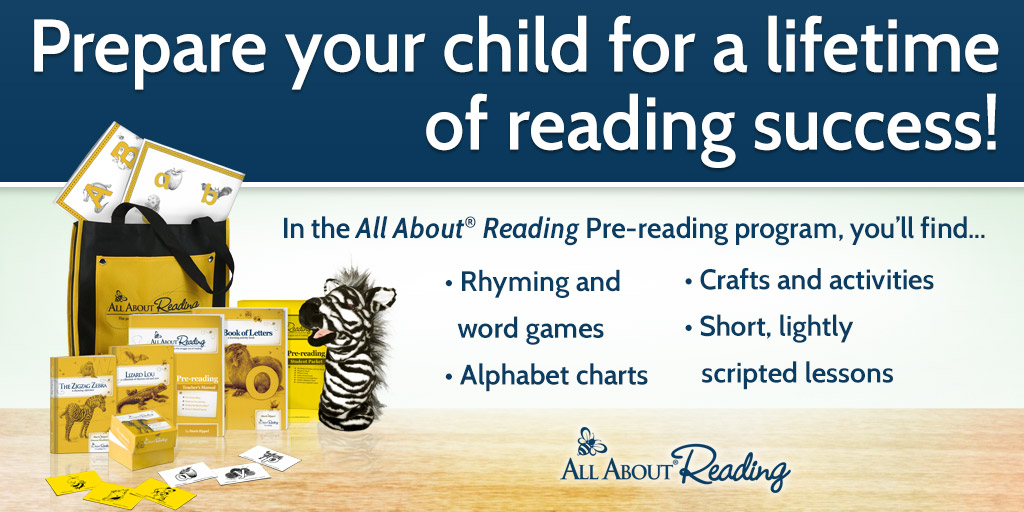 We read some books about goldfish and I put together a cute little reading basket with all the books and our (sort of) goldfish toys.  I realize they aren't all actually goldfish but I did the best I could with what we had. 🙂  The kids and I talked about the different types of fish and it was all good.
Some of our other weekly units have included a lot more books but this actually turned out to be a good amount because we weren't overwhelmed and were able to reread the kids' favorites (favorites are starred*).
(I also have an awesome list of Fish books, not specific to goldfish, with a FREE Fish Addition Mat printable that you can check out!)
These are the G is for Goldfish book selections included in our book basket:
Fiction:
Non-Fiction
Besides reading, the children did several fun art projects and activities during the week!
One of the art projects was Corn Syrup Paintings with goldfish in a fishbowl.  We used corn syrup paint to replicate the water in a fishbowl and then added goldfish made out of construction paper. (We've done a similar project in the past but I don't remember where I first saw the idea).  Here is the process.
First, in a small bowl I mixed a few drops of blue food coloring with some corn syrup.
Next, I cut various sized fish out of orange construction paper.  I also cut three large fishbowls, one for each child, out of card stock.
The children began painting their fishbowls with the blue corn syrup paint.
They stuck the paper goldfish right onto their paintings.  No need for glue because the fishbowl is already really sticky from the corn syrup.
And here is the result.  The corn syrup creates a shiny or glossy effect which make the "water" look really neat.
**I kept the paintings for a few days but then tossed them because this type of painting never really dries and always stays sticky.  It would be difficult to display or to store.  But it's a neat process for the children so I'd still recommend this project.
The children also did a Goldfish Sponge Stamp-Painting Project.
I bought a pack of 6 sponges at Dollar Tree and used a razor blade to cut three of them into the shape of a fish (this was a bit tedious, in my opinion).  I forgot to take a picture of the fish sponge before the children started painting.
Each child chose the color paint they wanted for their goldfish painting.  I know most people recognize goldfish as being gold or orange in color, but at our house we had some purple and pink goldfish too.  I put a squirt of tempera paint on each child's paper plate.
The children dipped their sponges into the paint so that it covered one whole side. Then they pressed the sponge down on their paper and began to stamp their page.
And here is the final product.
And for this next project, well….you know how sometimes you think something is a really great idea but it doesn't work out the way you hoped or expected?  This next activity is one of those. I found this cute little fish mold/ice cube tray from IKEA.  I wanted to get the fish-shaped tray so that we could make goldfish crayons.  Unfortunately, the end result wasn't great.
We peeled off the wrappers of our broken crayons, I cut them into smaller pieces, and then we sorted them by color and put them into the tray.  The children helped with everything except for cutting the crayons into smaller pieces.
I put the tray into a preheated 200 degree oven and let it bake for about 20 minutes until the crayons were completely melted.
Then we went to the park.  And that's where I think I went wrong.  The directions I had found for making crayons said to let them sit for 10 minutes after taking them out of the oven in order to allow them to set.  I figured there was no harm in letting them sit for more than 10 minutes.  Well, we were gone for hours.  When we returned I tried to get the crayons out of the mold but all the tails broke off because they were stuck in there so tight.  All except one fish ended up up with a broken tail.  Here's a picture of the goldfish pieced back together but of course when the children picked them up they were in two pieces.
**I'd like to try doing this again to see if letting the crayons set for 10 minutes rather than hours would make a difference so that the tails don't break off when removing the fish.
Even though they were broken, the children used their homemade crayons to color the Goldfish activity page from the All About Reading, Pre-Reading Program. They had helped make the crayons after all, so of course they were going to try them out.  And quite honestly I don't think they cared all that much that the crayons were broken.

I included the book Brown Bear, Brown Bear What Do You See? in our goldfish theme because a goldfish is one of the animals in the book.  And since it's a fun book to read together and we have a puzzle and a game to go along with it, I thought it was a good addition to the week.  So the children and I played the Brown Bear-Panda Bear, What Do You See? Game.
Tootsie Pop happened to choose the goldfish on her first turn!
The children also put the Brown Bear, Brown Bear, What Do You See? puzzle together.
And the final activity for the week was a Goldfish Cracker Counting and Matching Activity that I created for them.  The goal is to put the appropriate number of Goldfish crackers into each cup and then match the lids to the corresponding cup.
The kids loved eating the Goldfish crackers most of all!
We have already begun our H is for Hippo themed unit and with a hippo lover in our home this is sure to be a lot of fun!
All About Learning offers some really nice free printable letter recognition activities. To receive these please just click on the image below and sign up to be on their email list. I absolutely love this company and highly recommend them!